Earpers, this week I am showcasing some incredibly unique art created by the one and only Katie. Her art is nothing like what I have seen before, Katie creates unique wooden pins, keychains and more which she sells over on her Etsy shop KatiedTedescoArt.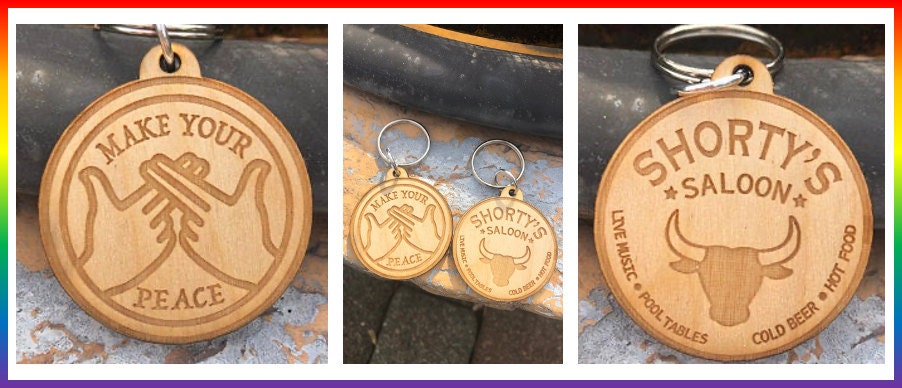 After graduating college with degrees in both graphic design and fine arts Katie wanted to join a career field that would allow her to combine her love for both digital and practical art. 
Katie was hired as a designer for a well known online jewellry store where she learned how to digitally create the pieces as well as physically create her designs using a laser engraved/cutting machine. 
Katie said "I then took those new skills and bought my own machine and started creating my own art based on all of the TV shows I love. After positive fan reaction I then started selling them on Etsy!" 
Katie now work as a jewellry designer for Disney but her passion lies more in my freelance.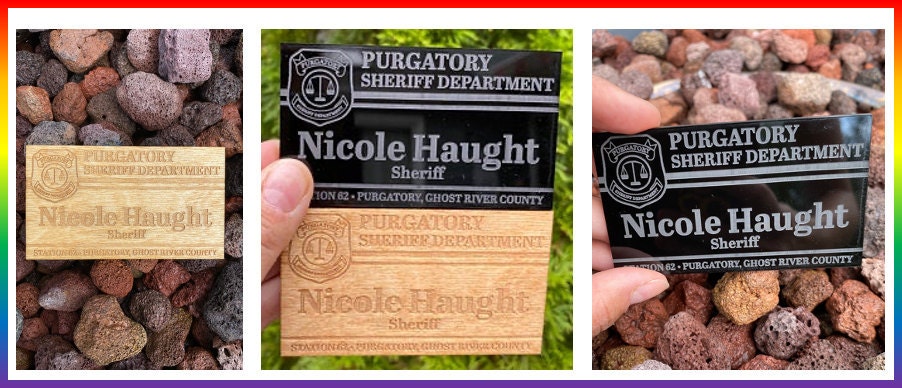 Not only does Katie create some INCREDIBLE Earp designs, she also creates art for her other favourite shows such as; Big Brother, The Amazing Race and Survivor. 
On top of all of that, Katie also has over 170 designs up on RedBubble (can she get any cooler?).  Although her RedBubble designs lean more towards her other favourite TV shows you will find a Wynonna Earp Design in there. It's simple and I am living for it!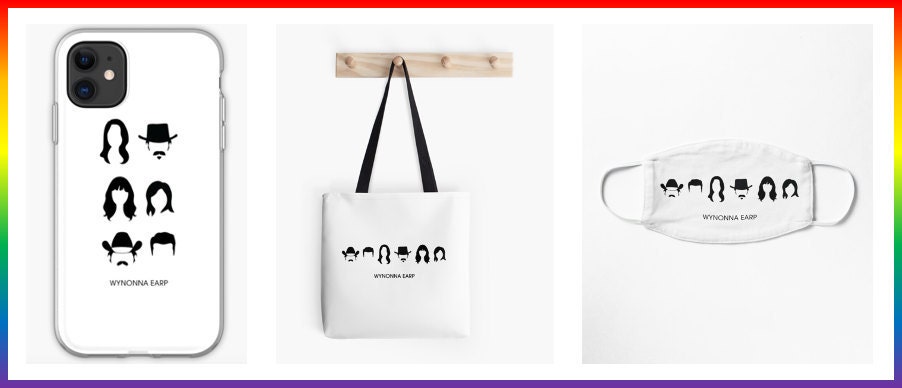 You can find this design on over 70 different products and each items design has been altered or adjusted to fit perfectly. 
You can view all of Katies designs on her Etsy by clicking HERE as well as her RedBubble .
She also has a range of social media accounts, where she can be seen Earping and also posting her creations. Be sure to check her out and !
A huge thank you to Katie for sharing her art creations with me for my Earper Artist Showcase.  
Do you want your art to be featured in my #Earper Showcase? All you have to do is submit a request Or do you know someone who creates some awesome art? I have opened up the option for you to nominate fellow #Earpers to be part of the collection. 
Nominate an Earper  Or drop me a message on my Twitter, my DM's are open to all.   
New artists will be showcased every Weekend!