On this weeks Earper Artist Showcase I am showcasing awesome Earper Sonya who runs the well known Twitter account Purgatory Archaeological Survey. She creates incredible art which she posts to RedBubble and TeePublic, her designs will not be new to you guys and I am sure you will recognise something. 
Sonya is a 31 year old Earper who creates Wynonna Earp digital art covering ALL areas, from characters, scenes, banners,  basic line art. 
With over 90 designs available, I can promise you there will be something for every Wynonna Earp Fan. 
She is inspired by the show and the Earpers that support it, after hearing rumours about the inclusive community that spread good vibes, she couldn't resist checking it out.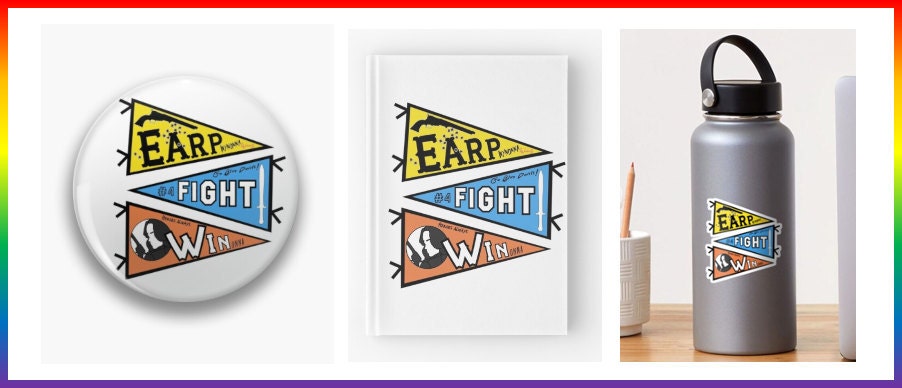 I absolutely adore her "Earp Fight Win" design which can, it's basic enough to wear in the public without saying "HEY LOOK AT ME I AM AN EARPER" but it's something that would be easily picked up by another Wynonna Earp Fan.
I spoke to Sonya on twitter to get an idea of how she creates her art and where her inspiration comes from. 
"As far as the art, I just started playing around on my computer, first attempting to draw things like the Homestead and those infamous stone wells... something I could use for outreach purposes if nothing else."
"Fast forward to COVID, an unemployment period that coincided with the pandemic, and I found myself with a lot more time on my hands to play around/ get a handle on my mental health with everything going on around me."
"What really set a fire under me, however, was the Canadian Screen Awards campaign for Kat. I toyed around with Kat portraits, learned a few more tips and tricks, expanded my confidence, and came up with the series."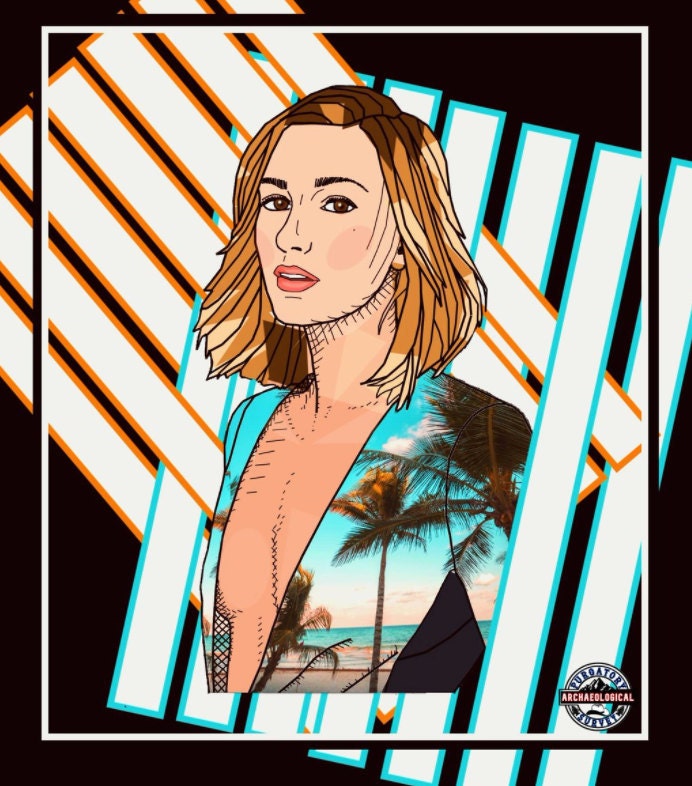 It's awesome seeing where the inspiration comes from and how artists create their art. I am in love with the work that Sonya creates.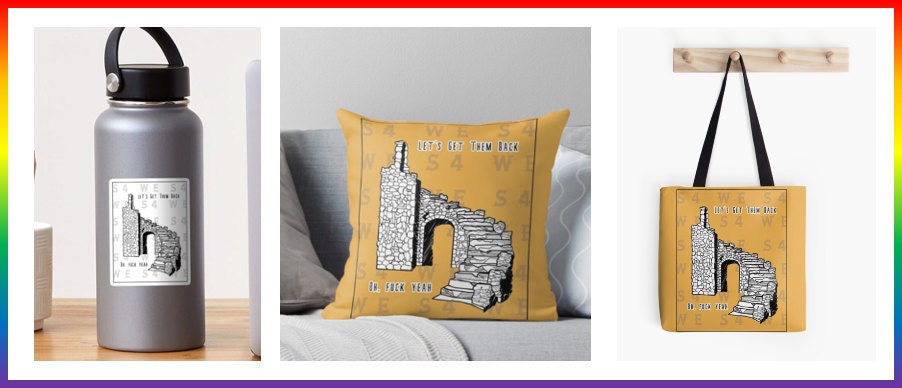 You can view all of Sonyas art on her RedBubble by clicking HERE as well as on her TeePublic HERE.
She also has a range of social media accounts, where she can be seen Earping and also posting her original art as well as some fun  Archaeological Facts. Be sure to check her out and !
A huge thank you to Sonya for sharing her art with me for my Earper Artist Showcase.  
Do you want your art to be featured in my #Earper Showcase? All you have to do is submit a request  
Or do you know someone who creates some awesome art? I have opened up the option for you to nominate fellow #Earpers to be part of the collection. Nominate an Earper  
New artists will be showcased every Friday! (and the occasional Sunday... )